***Nomination submission deadline extended to April 30, 2012***
buy xanax online no prescription
We are very happy to announce the panel of judges for the third edition of BITSAA Global 30 Under 30 Awards. Please find below a brief write-up about each of the 9 judges.
valium for sale
To nominate yourself or your fellow BITSians, please fill and submit the online form available at http://www.bitsaa.org/?page=30u30nominations
valium online no prescription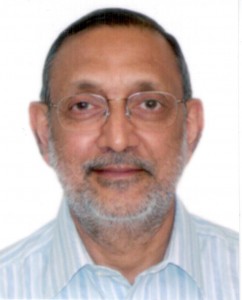 Prof. B N Jain (Vice Chancellor, BITS Pilani)
buy valium online no prescription
Professor Bijendra Nath Jain obtained B. Tech. from IIT Kanpur and Ph. D. from SUNY, Stony Brook (NY), both in Electrical Engg. Until 2010, he was with IIT Delhi, where he was Professor of Computer Science. He has held visiting assignments with Universities of Texas and Maryland, Bell Labs, and Cisco Systems. Most recently, he was a Gledden Senior Visiting Fellow at University of Western Australia, Perth. Other than authoring a large number of research papers in international journals and conferences, he has co-authored the book "OSI: Its Architecture and Protocols" published in 1993 by McGraw Hill, New York, and translated into Japanese by Soft Research. He is also a co-inventor, with researchers from Cisco Systems, in seven US patents. He comes across as a man who desires change, who strives for betterment and refuses to settle for anything less than excellence.
xanax online without prescription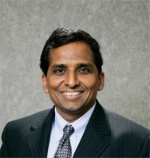 Raju Reddy (President & Chairman, BITSAA International)
tramadol for sale
Raju Reddy is an alumnus of the graduating class of 1981 with a degree in Electrical Engineering. He was the Founder, Chairman and CEO of Sierra Atlantic (recently acquired by Hitachi Consulting). He now serves on the boards of both Hitachi Consulting U.S. and Hitachi Consulting India entities. He worked at Intel for 10 years in "software development, marketing and general management" before moving on to create "one of the top 75 most Admired companies in Silicon Valley, Top 25 great places to work in India and Top 10 best employers in South China" in Sierra Atlantic. Among other things, Raju serves as a member of the BITS Pilani Board of Directors, a Charter member of TiE Silicon Valley, Board of Trustees for Puente, a Wharton School non-profit program and more recently the India Community Center, Milpitas.
buy xanax no prescription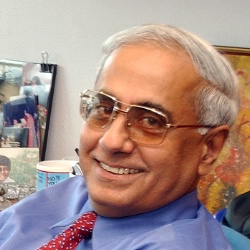 Kris Ramachandran (Advisor to Chairman, Aditya Birla Group)
xanax online pharmacy
An Electrical Engineer from BITS Pilani, with a Post-graduate degree in Business Management from the Indian Institute of Management Calcutta, Kris started his career with the Tata Administrative Service (TAS). The major part of Kris's career has been with two Companies: Philips Electronics, and Voltas, a Tata Group Company, and his experience has been across a wide range of assignments cutting across functions and industries. He is currently engaged with the Aditya Birla Group as an Advisor for the Group's Higher Education Project in which assignment he is working with the BITS Pilani leadership to plan and implement a 3-year strategy to raise the Institute's excellence to the next level. Kris is also an Independent Director on the Boards of Thomas Cook India and Infotech Enterprises.
xanax online pharmacy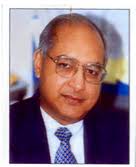 Dr. Ashok Agarwal (Entrepreneur; Adjunct Professor at BITS Pilani, Hyderabad Campus)
buy tramadol online no prescription
A Gold medalist in Mechanical Engineering from BITS Pilani, Dr.Ashok Agarwal did his Masters and Doctoral Programme from University of Minnesota. He started his career with Bell Telephone Laboratories and then spent time at Indian Institute of Management, Calcutta as a Professor of MIS during 1969 to 1986. He has been a consultant to numerous organizations and member of various academic and parliamentary committees like Railway Reforms Committee, Parliamentary Committee for Chief controller of Imports and Exports etc. From 1986 onwards Dr. Agarwal was involved in setting up various IT organizations such as SQL Star International; Era Software Systems (P) ltd, ACS Technologies Ltd. and Cyber Media India Ltd. in India which proved his talent as an entrepreneur. He was also instrumental in setting up the BITSAA India Trust.
klonopin online pharmacy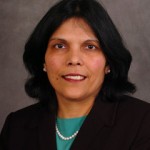 Prof. Reena Aggarwal (Professor, Georgetown University)
buy ambien online without prescription
Prof.Reena Aggarwal graduated with an MMS degree from BITS, Pilani and received a Ph.D. in Finance from the University of Maryland. She specializes in initial public offerings, investment banking, institutional investors, stock prices, valuation, securities market regulation, stock exchange demutualization and corporate governance. She teaches courses in Corporate Finance, Private Equity, Hedge Funds and Investment Banking. She has been named among "Outstanding Faculty" in the Business Week Guide to the Best Business Schools. She is the Robert E. McDonough Professor of Business Administration and Professor of Finance at Georgetown University's McDonough School of Business in Washington, DC. She has held various positions including Interim Dean and Deputy Dean of Georgetown's McDonough School of Business. Dr.Aggarwal is a frequent guest on local and international radio and television stations. Her research and comments have been cited in the CNBC, Wall Street Journal, Washington Post, Forbes among other publications.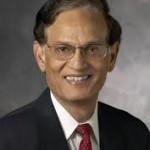 Prof. Krishna Saraswat (Professor, Stanford University)
Prof. Krishna Saraswat is Rickey/Nielsen Professor in the School of Engineering, Professor of Electrical Engineering and Professor of Materials Science & Engineering (by courtesy) at Stanford University. He received Ph.D. in Electrical Engineering from Stanford University in 1974. He serves as the Chair of Stanford's Materials Council and as the Associate Director of the NSF/SRC Engineering Research Center for Environmentally Benign Semiconductor Manufacturing. He also serves on the leadership council of the MARCO/DARPA-funded Focus Center for Materials, Structurs, and nano-Devices. Prof. Saraswat has authored or co-authored over 500 technical papers, of which six have received Best Paper Award. He is a Fellow of the IEEE, and a member of both The Electrochemical Society and The Materials Research Society. Prof. Saraswat holds a B.E. degree in Electronics and Telecommunications from Birla Institute of Technology and Science, Pilani, India in 1968. He holds a M.S and Ph.D. degrees in Electrical Engineering from Stanford University, Stanford, CA. in 1969 and 1974 respectively.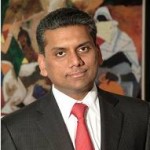 Anurag Jain (Entrepreneur)
Mr. Jain has more than 15 years of management, operations, consulting and business start-up experience. Mr. Jain began his career as a management consultant with Gemini Consulting, where he launched wireless operations for telecom carriers worldwide.  He then founded two India-based outsourcing businesses.  Mr. Jain co-founded and served as head of operations for Brigade Corporation, a customer support company with 1,300 customer support employees across centers in the , Europe, and then founded Vision Healthsource, a business focused on providing outsourcing services to healthcare providers and payers that was sold to Perot Systems in 2003 where he served as a senior leader . Mr. Jain holds an M.B.A. from the University of Michigan and a BE degree in Electrical and Electronics Engineering from BITS, Pilani. With his in-depth background and thought leadership in establishing globally-delivered workflow-system-based operations, he speaks at a numerous key business conferences each year.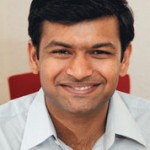 Phanindra Sama (Entrepreneur & Winner of 30 Under 30 Awards, 2009)
Phanindra Sama is the Founder and CEO of redBus, India's First Online Bus Ticket Booking Service. Started in 2005, today redbus is the largest online bus ticketing company in India. It has the largest network of bus operators.  It offers over 4500  routes across the Indian map.  Customers can book tickets as per their convenience – be it the phone, home delivery, physical outlets or even SMS.Phanindra recieved his  Electrical Engineering degree from BITS Pilani and Post- Graduation from Indian Institute of Science. Prior to redbus, he worked at ST Electronics and Texas Instruments.  Apart from being a 30 Under 30 award winner in 2009, he was selected by Endeavor  as a high impact entrepreneur and was recently awarded 'Innovation for India Award'.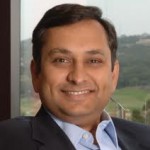 Manoj Saxena (Tech Entrepreneur; General Manager, IBM Watson)
Manoj Saxena is a serial entrepreneur, accomplished CEO, inventor, investor and philanthropist with interests in education, innovation an automotive racing.Saxena is currently the General Manager for IBM Watson Solutions. In this capacity he is responsible for the commercialization and scaling of IBM Watson, a new class of industry specific analytical solutions. He has successfully founded, scaled and sold two venture-backed software companies within a five year span: Webify, industry-specific SOA middleware and Exterprise, a business process collaboration software company. Over the course of his career he has been chosen for various awards including being named "Entrepreneur of the Year" by Inter@ctive Week magazine in 2001, "IT Technologist of the Year" by Innotech in 2006 and awarded the "Distinguished Alumni Award" by Michigan State University in 2001. He received his undergraduate degree in MMS from BITS Pilani.
Thanks & Regards
BITSAA Awards Committee
Anupendra Sharma, Rohit Koul, Sherin Kurian