2005 Winners
buy xanax online no prescription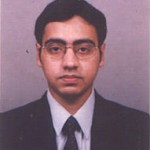 Suhail Kassim (Award Category – All Round Leadership)
valium for sale
Current Location: Washington DC, USA.
valium online no prescription
After a stint as a private equity investor at Tata Industries, he joined the World Bank in 2007. Currently a Specialist and  Fellow with the World Bank and International Finance Corporation where he has worked on financial and private sector development in nine countries, including five conflict countries. He is the core member of eleven World Bank financing operations totaling over US$ 4 billion, including a record-size US$ 2 billion loan to capitalize India's public sector banks.
buy valium online no prescription
Apart from these, he also co-authored several peer-reviewed publications on investment climate, industrial competitiveness and microfinance. He was awarded the Chevening Senior Scholarship and attended the Gurukul Leadership Programme at the London School of Economics and Political Science in 2009.  Jury Member at The Power of Ideas 2010, India's largest enrepreneurial platform. He taught entrepreneurship and finance at BITS Pilani (via BITS Embryo) in 2011 and Delhi University in 2010. Currently co-founding two tech-based social ventures at MIT. Also he Serves as an advisory board director with Harvard Kennedy School incubated nonprofit Shiksha Sankalp and communications advisory firm Barapani.
xanax online without prescription
Other awards/recognitions: At the World Bank Group – World Bank-IFC Fellowship 2010, Vice Presidential Unit Team Award 2009, Green Award 2009, Spot Award 2008.
tramadol for sale
Favourite Quote: "Never let your memories be greater than your dreams." – Doug Ivester
buy xanax no prescription
Greatest inspiration: Three legends from the subcontinent: Muhammad Yunus, Verghese Kurien and Abdul Sattar Edhi.
xanax online pharmacy
Message to BITSians: The word "impossible" must never exist in the lexicon of a BITSian.
xanax online pharmacy

Kartik Hosanagar (Award Category – Academia & Research)
buy tramadol online no prescription
Current Location: New York/ Philadelphia.
klonopin online pharmacy
After winning 30U30 award in 2005, he founded Yodle, a search engine marketing platform. Yodle is a venture-backed company that has been listed as one of the fastest growing private companies in the US. He also became youngest tenured professor at the Wharton School of Business. Even more, he is listed among the Top 40 Business professors in the world by Poets and Quants
buy ambien online without prescription
Other awards/recognition: Several teaching and research awards at Wharton
Favourite Quote : The future belongs to those who believe in the beauty of their dreams
Message to BITSians : Dream big, work hard, connect with people.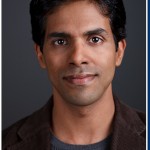 Mahesh Ramasubramanian (Award Category – Arts & Culture)
Current Location: Redwood City, CA, working at DreamWorks Animation.
He is part of the creative leadership team on feature-length computer-animated movies – currently wrapping up Madagascar-3 as the visual effects supervisor on the project. He completed an MBA with Entertainment & Media Management focus from UCLA-Anderson 2006-2009.He also helped set up the DreamWorks Animation Bangalore office in 2008. Apart from this he started BITS PS-2 station at DreamWorks Animation in 2008 and so far had 17 students interns in California and hired 10 of
them in their Bangalore office.
Favourite Quote: "If you want to build a ship, don't drum up people together to collect wood and don't assign them tasks and work, but rather teach them to long for the endless immensity of the sea." – Antoine de Saint-Exupéry, the French author and aviator.
Greatest Inspiration: To put a smile on my kids' faces.
Message to BITSians: Engage with stories, be part of designing, and have opinions.
 Manik Pullagurla (Award Category – Academia & Research)
 Current Location: Hyderabad, India
After completing my Ph.D. he worked for a few years in US. He returned back to India to start a Pharmaceutical company by the name Biophore India Pharmaceuticals Pvt Ltd in 2007. Biophore is a research based company with focus on developing technologies for complex active pharmaceutical ingredients. They have filed several patents with commercial value as a research company.
Favourite Quote: Always bear in mind that your own resolution to succeed is more than any other –Abraham Lincoln
Greatest inspiration: Dr. Jagadeesh Rangisetty also a fellow BITSian has always been his inspiration right through his college days.
Message to BITSians: Never look back at the decisions you make always work hard to make them successful.

Jagadeesh Krishnan (Award Category – Innovation)
Current Location: NY metropolitan area
Post 30U30 award, he completed his MBA from Harvard Business School (2007-2009).
Other awards/recognition: He is the Director of Marketing at a promising Carbon Capture startup
Favorite quote: "You can have anything you want – if you want it badly enough. You can be anything you want to be, do anything you set out to accomplish if you hold to that desire with singleness of purpose" – Abraham Lincoln
Greatest inspiration: Abraham Lincoln
Message to BITSians: Believe in God and yourself. Treasure your family and friends.
2009 Winners

Ankit Mittal (Award Category – Social Entrepreneurship)
Current Location: Gurgaon, Haryana.
Ankit has corporate and business experience of about 2.5 years since his graduation in 2009 while working in Mittal Textiles (a new manufacturing unit setup with his father) and ZS Associates. While he was working in ZS Associates, he co-founded Solv-Us Inc. (a start-up for operations improvement solutions to SMEs). Dual exposure of corporate culture and on-field implementation of ideas through Solv-Us helped gain useful insights to launch a business of larger scale. Contacts made through Solv-us helped him to incubate a new plan for setting up a new manufacturing unit to give shape to his product ideas. He then resigned from ZS Associates in Jan, 2012 and started Tech Four industries (P) Ltd. Capital investments has been made and the company will be able to Research, design, prototype, mold a product idea and subsequently mass produce and assemble it under one roof. The company is working on developing portable water purifier as one of the initial products (which was also one of the project ideas prototyped by me in BITS). The company envisions making practical and technically advanced product lines inspired by projects made during his engineering days. Company also envisions launching its own brand of home appliances in India, in long term.
Favourite Quote : "First say to yourself what you would be; and then do what you have to do" – Epictetus
Message to BITSians : Just don't decide your career path based on what others are doing, but what you want others to follow.

Kathikeyan Vijayakumar (Award Category – Leadership/Sports)
Current Location: Chennai, India
Post 30U30 award, he founded Twenty19.com in 2010. The company is started to provide practical learning opportunities to college students. It is now a top college student portal in India – students from over 2000 colleges across India use twenty19.com. Over 2400 companies use Twenty19.com to recruit college student Interns. He keeps himself involved with community work at Deepam.in on weekends and continues to run marathons / pursue other sports.
Other awards/recognition : Invited to speak at TEDx conferences.
Favourite Quote : "Whatever you can do, or dream you can, begin it. Boldness has genius, power and magic in it." -Goethe
Greatest inspiration : My dad, for ' keeping at it ' for decades.
Message to BITSians :   Go out and make things happen. Its the Action / Doing that makes all the difference.

Vikram Sampath (Award Category – Literature)
Current Location: Bangalore
When he was awarded the 30U30 recognition from BITSAA, he was just one book old! His first book 'Splendours of Royal Mysore: the untold story of the Wodeyars' has just been released. 3 years down, he has two more to his credit : 'My name is Gauhar Jaan!– the life and times of a musician' (released in 2010) tracing the life story of India's first classical musician to record on the gramophone and 'Voice of the Veena: S Balachander, a biography' (released in 2012) on the genius Veena maestro Dr S Balachander. He also contributed to an anthology titled 'Bollywood's Top 20' (released in 2012) which included a host of contributions by several eminent authors of India. His piece was on the legendary singer KL Saigal. The book on Gauhar Jaan was recently recognized by the country's highest literary body, the National Academy of Letters or the Sahitya Akademi through its first Yuva Puraskar for English Literature. The same book also won the ARSC International Award for Excellence in Historical Research in New York as the first Indian book to make it there in the last 22 years of the inception of the award. The book is also being translated into Bengali, Marathi and Hindi. He have also been the recepient of the prestigious fellowship at the Institute for Advanced Study (Wissenschaftskolleg) in Berlin for 2010-11 where he studied the early gramophone recordings of Indian music. He has established an 'Archive of Indian Music' as a private trust and this seeks to digitize and preserve old gramophone recordings of the country for posterity. He has recently received the Research and Documentation grant from the India Foundation for the Arts (IFA) to study the impact of the gramophone recordings on South Indian music and women performers.
Other awards/recognition: The book on Gauhar Jaan was appreciated by a host of people ranging from the Vice President of India Mr Hamid Ansari and Smt Sonia Gandhi, who also invited him for a meeting with her at 10, Janpath; as also stalwarts in the field of Indian classical music like Pt Jasraj, Pt Shivkumar Sharma, Ustad Amjad Ali Khan and others, as also icons like Smt Rajashree Birla, Mr Shyam Benegal and Mr Karan Johar. More recently he was featured in the Society Magazine's top 50 young achievers of India, sharing space with the likes of Rahul Gandhi, Ranbir Kapoor, Siddharth Mallya and others !
Favourite Quote: 'If there is a book that you want to read, but it hasnt been written yet, then you must be the one to write it' – Toni Morrison and 'Be the change that you want to see in the world'- Mahatma Gandhi
Greatest inspiration: Swami Vivekanada ….. and my mother!
Message to BITSians: Always be honest to your work–pandering to the market forces all the time might help in the short run, but especially in the field of art and literature it is finally your honesty that wins the day for you. After all what comes from the heart reaches another heart!

Roshan Sumbaly (Award Category – Academia & Research)
Current Location: San Francisco, California
Roshan Graduated from Stanford and joined LinkedIn, which was a relatively small company back then. He wrote many technical papers which were highly acclaimed along with giving invited lectures at various forums. He is passionate about Parallel/Distributed and Cloud Computing.
Other awards/recognition:  Received a fellowship from RPSEA – CEES (Research Partnership to Secure Energy for America – Stanford Center for Computational Earth & Environmental Sciences) on grounds of his research contributions at Stanford University.
Greatest inspiration: Parents and grandparents. He still feels that he hasn't done even 1% of what they have done for him!
Message to BITSians: Grow, but remember your roots.

Shashikant Khandelwal (Award Category – Entrepreneurship)
Current Location: Silicon Valley, USA
Shashikant is the Chair of BITSConnect 2.0. This is a $5.5M project and will be the largest deployment of video conferencing done in any educational institute in India. It will tightly connect all 4 campuses for teaching and administration, and is a big leap forward in realising the Vision 2020 for BITS. While giving back to his alma mater, he also ensures that the company he co-founded, TheFind does extremely well.
Favourite Quote: 'Be the change you want to see in the world'
Greatest inspiration: Its not a surprise that he gets inspired from Prem Jain, another fellow BITSian
Message to BITSians: Don't be afraid to follow the road less travelled.

Phanindra Sama (Award Category – Entrepreneurship)
Current Location: Bangalore, India
Phani, the co-founder and CEO of redBus, India's first online bus ticket booking service. Started in 2005, today redBus is the largest online bus ticketing company in India. It has the largest network of bus operators and offers over 4500 routes across the Indian map. He has also been chosen as a Global Shaper 2011 of the World Economic Forum. Phani was selected by Endeavor as a high impact entrepreneur and was recently awarded 'Innovation for India Award.
Other awards/recognition : redBus is ranked 48 in the world's 50 most innovative companies by Fast Company. It is also ranked # 1 (~growth rate of 4823%), amongst the fastest growing companies in India by All World Network, Founded by Prof. Michael Porter. Also got awarded startup of the year award by IMAI in 2010. Phani was awarded the Entrepreneur of the year award under IT / ITES category by ET NOW in 2011. The company is amongst the Business Insider top 20 international startups to be watched apart from being the award winner of Deloitte Technology Fast 50 India award 2 times in a row; 2010 and 2011.redBus technology is ranked amongst the top 5 winners of the prestigious CIO Asia Award in Singapore in 2011
Favourite Quote: "When you talk, talk as if you are right; When others talk, listen as if you might be wrong"