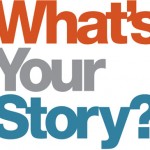 BITS alums never miss a chance to give it back to the BITSian community. Manoj, who co-founded Source Pilani before it acquired was by HarVa (another BITSian venture), was super excited to share his successful journey to Wharton with the BITS2BSCHOOL group. We  grabbed the opportunity and immediately scheduled a Cisco Webex conference. Everyone registered with the group could join the interaction. In what was a largely uninterrupted 90 minutes session, we had 20+ joining in with questions being asked on-the-go. For the benefit of those who could not attend the whole session was recorded too.
Manoj was candid in admitting that it could be an arduous journey to a B-School. He particularly stressed on the importance of GMAT score in his case, how school visits enhanced his application and how, in general, being a rock-star at your workplace matters.
Attendees gleefully accepted this opportunity and submitted questions beforehand. One of the participants, Rahul Yedavalli's (05P4195) says: "Thank you for hosting such a great session. Looking forward to many such sessions in the future from BITS2BSCHOOL."
Thanks to Manoj for extending his cooperation, all those who joined the call and BITSAA for providing the infrastructure for a seamless experience!
To hear the whole session and know more about the group, get in touch with the BITS2BSCHOOL team or join the group: bits2bschool@yahoogroups.com