Background and Vision
Students in BITS Pilani are the cream of India, chosen on merit by a very selective process. Once in BITS, these students express their creativity and innovation by working on projects, both as hobbies and/or as part of the curriculum. However, several students find many hurdles (especially financial constraints) that cause them to never have an opportunity to take their ideas/projects to fruition.
buy xanax online no prescription
Prof. Ramaswamy always believed that every student, when trusted and given the right encouragement can be successful in any venture of his/her choice. A group of students who were very close to Prof.Ramaswamy realized that the best way to honor him and continue his legacy is to initiate an award that encapsulates his vision, and remove all barriers that impede the progress of student projects in BITS.
valium for sale
Award Summary
A prize of Rs. 40,000 will be awarded every year to a team of students (max. 6 students) in order to encourage and nurture them to work on a student project. The prize will be open to any student in any department of the Goa campus (for now). The recipients of the award will be chosen by a competitive peer-review process in the previous semester to the award. Interested students should apply to the award with a sound proposal of the project. Project ideas may come from student(s) with or without inputs from faculty, other alumni and industry experts. For the first year (2013-14), proposals will be restricted to science and engineering. They will be judged on their innovation and feasibility (more details below). The awardees will choose a faculty mentor who will have oversight of their project. The award money could be spent on anything (equipment, training, software, advertisement, travel etc) that directly helps in the success of their project.
valium online no prescription
Award Panel 2012-'13
Prof. P. Nandakumar , HOD, Physics Dept, Goa (Chair)
Prof. Raghunath Ratabole, Physics Dept, Goa
Prof. Gaurav Dar, Physics Dept, Goa
Prof. Toby Joseph, Physics Dept, Goa
Prof. Saby John, Faculty In Charge, Alumni Affairs Division, Goa
buy valium online no prescription
Winners 2012-'13
xanax online without prescription
Project Name
Furniture-Integrated Workspace Cooling System
tramadol for sale
Project Brief
The project aims to develop a compact heat exchanger for front-end, furniture integrated desktop cooling system for workstations. The current cooling solutions involve centralized cooling with complex air-ducts, incurring major energy losses. Further, a lot of energy is wasted in cooling miscellaneous office fixtures. A desktop cooling system at a low cost of operation would provide the user with personalized-comfort cooling which centralized systems do not. As is the human psychology, a cooler torso gives a better feeling of comfort. This cooling system can be efficiently used in cyber cafes, laptop stations at airports etc.
buy xanax no prescription
Another application for this cooling system is possible in the field of electronic devices. Successful development of this heat exchanger at an even more compact scale can have far reaching impact in the IT sector from the standpoint of solving the 'Thermal Brick Wall' problem (which currently limits CPU clocks to ~ 3 GHz), an increasing concern about the electrical power consumption of IT infrastructure.
xanax online pharmacy
Team Members
Geetansh Gupta (ID No. 2010A1PS022G)
Aaditya Shah (ID No. 2010A1PS200G)
xanax online pharmacy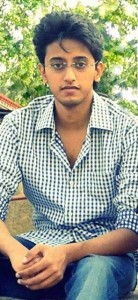 Geetansh Gupta is a Chemical Engineering student from the Goa campus. He has worked on projects in heat exchangers, LDPE pyrolysis and Stretford Process, using simulation software like COMSOL & ChemCAD. He has done internships with IFFCO Kandla and Rourkela Steel Plant, SAIL. He was an exchange student to Raffles Institution, Singapore. He was a StartingBloc fellow in 2012. He has worked as the Business Development Manager at TopTalent.in, a BITSian startup. At the college level, he was a core-member in Center for Entrepreneurial Leadership (CEL), Goa chapter, and has worked as Social Media & Logistics Co-ordinator for CEL events.With his interest and admiration for entrepreneurship, he aims to work at the intersection of chemical engineering and entrepreneurship.
buy tramadol online no prescription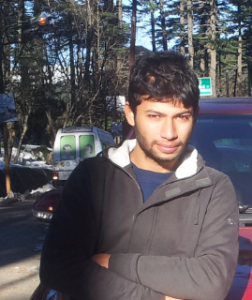 Aaditya Shah is a student of Chemical Engineering from the Goa campus. He has worked on projects like LDPE pyrolysis, industrial sedimentation tanks, compact heat exchangers, rural water desalination and IS 7310 welding standards. He is interested in aircraft cooling systems and seawater purification. He worked as an intern at Wagon Repair Workshop, Jhansi.He served as the Secretary and Co-ordinator of chemical engineering students association, Alchemista. He is also a member of Kala, the fine arts club. His hobbies are automotive concept sketching, modern architecture and reading.
klonopin online pharmacy
"We strongly believe that this recognition is the first step towards the success of our project. This award and the funding will help us skip the hurdles to build the first prototype of the proposed design and conduct thorough analysis under various circumstances of our prototype. With this we can incorporate the required modifications to the prototype, thus rendering us closer to our goal of a commercial pitch. "                                                     – Geetansh & Aaditya
buy ambien online without prescription
 The entire BITSAA community congratulates you on your achievement and wishes you continued success.
For starting a new scholarship or award, please write to scholarships@bitsaa.org.